Promo Advantage www.promo-advantage.com is the Santa Clarita Valley's one-stop shop for promotion and marketing services – call us at 661-857-3677.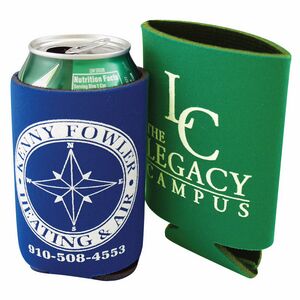 The power of advertising can be very … well, powerful.
Just ask Cari Read, owner of Promo Advantage. Cari deals with hundreds of vendors who can produce products with your company's name and logo on them. That could range from pens and calendars to sports bags, baseball caps, T-shirts and jackets to desk items, badges, lanyards and plaques.
And one thing is certain: When you get your name out there via these kinds of branded products it's advertising that hangs around for a long while. Consider this: When you give away 20 or 30 T-shirts at an event with your company's name on them, that's 20 to 30 people who will likely wear that T-shirt at some point.
And not just once. Many of these items have a shelf life of several years, so that's ongoing and FREE ADVERTISING for you!
Promo Advantage can create lots of personalized items for your business. But owner Cari  says her company specializes in top-quality embroidered clothing and items with screen printing logos and designs.
"We don't just sell gadgets and trinkets," she said. "We have high-class corporate gifts. I started this business back in 2002 and I specialize in promotional products. If someone is interested in our products I can schedule an appointment at my office or at theirs.  Just call to schedule an appointment."
Call Promo Advantage at 661-857-3677.