TrulyDRY Carpet Cleaning www.trulydry.com will get your carpets and upholstery clean – call us at 

661-476-7775.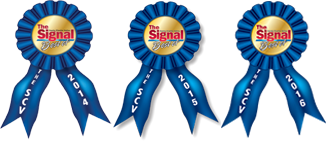 It's time to take a good look at your carpeting and upholstery.
So what's it looking like? A little ragged? Tired looking? Dirty? If that's the case, you need to call TrulyDRY Carpet Cleaning in Santa Clarita. TrulyDRY uses a patented Host cleaning system that will restore the life of your carpet and make it look like new again. And besides achieving great results, the Host system is also environmentally friendly, so it won't pose a risk to your children or pets.
Our Aridex cleaning system for upholstery is equally efficient. It won't result in over-wetting and won't leave a sticky residue behind like many other upholstery cleaning agents. And you'll see results immediately. Same thing with the Host carpet cleaning system. We'll clean your entire house using LESS THAN ONE GLASS OF WATER and you'll be able to walk on your carpet as soon as we're finished. NO WAITING AROUND!
Have you ever noticed how those high-traffic areas of your carpet get the dirtiest?
TrulyDRY Carpet Cleaning is well known for getting carpets and upholstery clean. But did you know that we can also clean wood, bamboo and laminate?  The cleaning system we use is far superior to the old mop and bucket you're probably still using. When you use a mop and bucket you're only pushing the dirt and contaminates from one are to another. That leaves dirt on the floor that can be harmful to your wood flooring.
But our process includes an initial vacuuming of the areas to remove loose dirt and particles. Then we do auto-scrubbing with an alkaline cleaner and finally a scrubbing with a natural cleaner.  Edges and stairs are also hand scrubbed.
So the next time you need your carpets or upholstery cleaned, call TrulyDRY Carpet Cleaning at 877-476-7775 for service in Los Angles and Orange  counties.